Behold, I will make Jerusalem a cup of trembling unto all the people round about, when they shall be in the siege both against Judah and against Jerusalem. Zechariah 12:2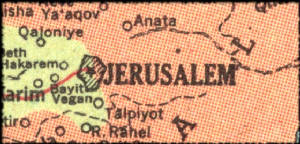 Prayers For The People unconditionally supports Israel's right to all of Jerusalem as its historic and eternal capital.
Join us in keeping Israel and Jerusalem in prayer.
-
-
This is a poem that Jefferson Bethke wrote.
___________________________________________________________
Commit thy works unto the LORD, and thy thoughts shall be established. Proverbs 16:3